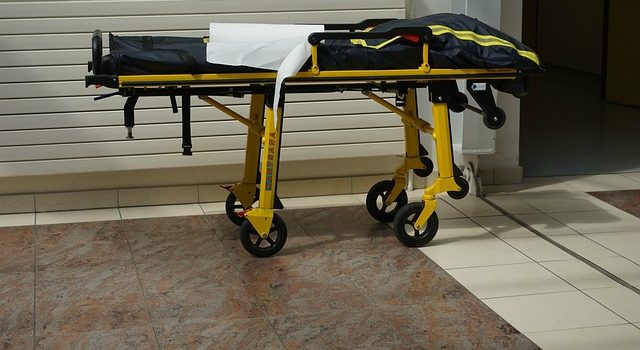 Thoughts from Writing Chapter 2 of Suddenly Widowed: A Memoir of Survival
My husband was late returning from his bicycle ride. He was training for another triathlon. It wasn't that out of character for him to take longer than expected. He was known for stopping to talk with neighbors or putter around the yard before coming in the house. As I wrote this chapter I remembered not being terribly alarmed at the situation.
The loud ring of the home phone interrupted my thoughts. I walked over to the kitchen counter where the cordless handset was sitting and looked at the incoming number. I didn't recognize the number but answered the call anyway. The woman's voice on the other end asked, "May I speak with Patty Slupecki, please?" I responded. The woman identified herself and said she was calling from St. Vincent Hospital. She continued on in a very matter-of-fact manner and said that Mark had been in an accident and they would like me to come to the hospital.

I quietly gasped and quickly asked, "Is he okay?" The calm voice simply said, "The doctor will talk to you when you get here. There's no need to rush." This seemed reassuring, so I wasn't too concerned. I also recalled how Mark's brother, Andy, had been in an accident on his bicycle and had a few minor scrapes but was completely recovered. This thought was also reassuring to me.
Even with the Chaplain's call, it never crossed my mind that Mark was dead. I was actually more concerned about how hard it was going to be taking care of him if he had a broken leg. It would be a real challenge for me. Our bedroom and bathroom were on the second floor, so navigation would be difficult. I had two young children to take care of, and I worked as a pharmaceutical sales rep. My plate was full.
It's embarrassing to admit that my thoughts were so selfish at the time. But I want to be transparent and share the good, the bad, and even the ugly of my journey so others don't feel alone in their own journeys. I believe it's our human nature to have selfish thoughts and that's okay. It's our character and moral compass that guide us in determining the appropriate behaviors regardless of our initial thoughts.