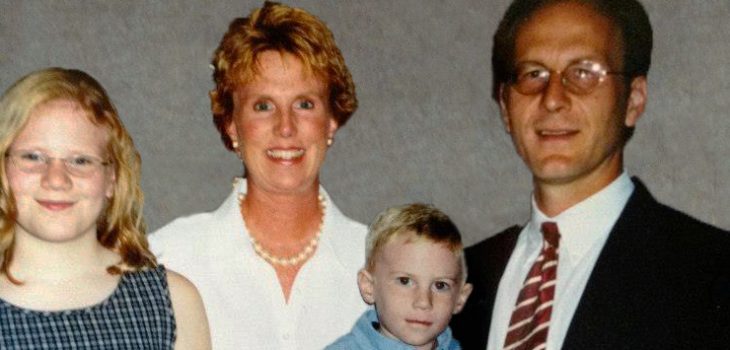 Suddenly Widowed
In 2002, I had it all: a happy marriage to my high school sweetheart, two beautiful children, and a quiet suburban home near family and friends. Then, on a Sunday afternoon in September, my husband, Mark Slupecki, was killed while riding his bicycle.
At 37, my entire world became unrecognizable, blurry, and excruciatingly painful. Suddenly and unexpectedly, I became an only parent, left to raise my two young children on my own. I was confronted with overwhelming and debilitating grief. Numbness and depression had a grip on me; I merely existed.
All I wanted to do was succumb to the misery, but I knew it wasn't an option for me. My children needed me, and I had to persevere for them. So, I refused to surrender to the devastation that grief caused. Simple survival was the first goal, and then I would need to invent some kind of new normal.
I didn't know what I was doing or how to move forward. I just kept trying. I encountered hundreds of challenges, setbacks, and missteps along the way. The journey was long and more difficult than anything I've ever experienced. It took me years to realize not only that I was capable of creating a new life, but also that I could learn to thrive in a way that was unfamiliar to me. A happy and fulfilled life was possible, but it would take time, faith, and determination.
More than 15 years after that live altering day in 2002, I'm happy to report: I made it! My journey of grief and survival has taught me many valuable life lessons, led me to an incredibly good place, and now I want to share it. I've written my story in a book entitled, Suddenly Widowed: A Memoir of Survival, to offer support, encouragement, and hope to others. The book release date is September 8, 2018, which is the 16thanniversary of my husband's death. Going forward, this date will be remembered in a positive light, a move forward, a success born out of tragedy.
I've also built a support community for those who have lost a spouse or life partner and have the desire to somehow put back together the pieces of their lives. I want to help others find the positive outcome for their lives.