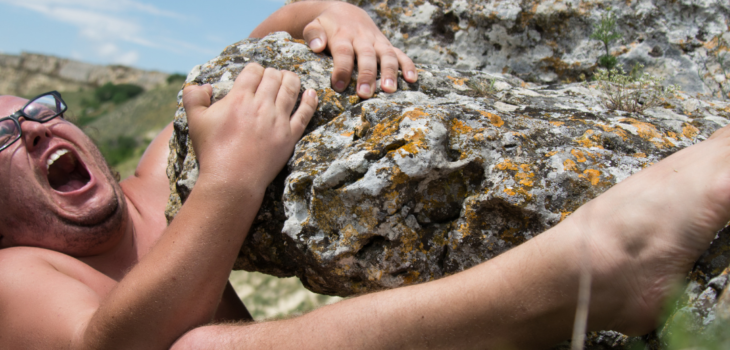 It had to happen; an emotional derailing has affected my positive mindset…temporarily.
Stress, worry, and exasperated emotion have reared their progress-halting little heads. The first thing I did was reach for comfort food and wine. I didn't stop to think or take a look at any other options. My default was to self-soothe and make time disappear so I could be done with the uncomfortable, unwanted feelings.
There was a time when this behavior could have lasted for days, weeks, or even months. But today, I recognize the self-defeating reaction and stopped it in progress. For a moment, I judged myself. Then, just as quickly, I caught myself and stopped the negative self-talk. I was aware. Big win!
While I have occasional 'off the rails' moments, they're few and far between and I recover quickly. I owe this success to my years of practicing self-reflection, self-development, and mindfulness. What I've learned about myself over the years has provided me with great insight into why I react the way I do and how to manage my reactions, behaviors, attitudes, and mindsets.
Being mindful is the single most important behavior to adopt when it comes to creating a desired attitude, mindset, or state of being. Knowing where you are and where you want to go makes the journey as simple as reading a map.