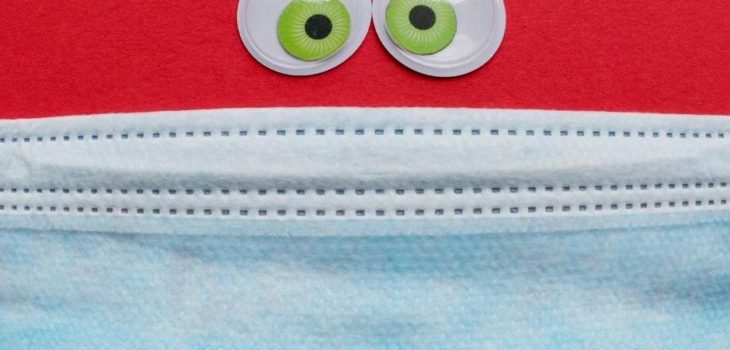 The Covid-19 pandemic is an event causing an avalanche of change in our world and lives. On an unpleasant note, our freedom to move about as we wish has been significantly scaled back, jobs have been lost, thousands of people have died, and our economy is suffering. On a more positive note, families have spent more quality time together, we've slowed down, and our ingenuity and creativeness have bloomed. You don't have control over the pandemic, but you do have control over your response to it.
The pandemic is simply an event, a change. It is the change that puts you into transition. Transition is the process you go through in response to a change. It's your thoughts, feelings, actions, emotions and what you do with them, how you use them to redefine yourself.
According to William Bridges, PhD, author of Transitions, change is situational, and transition is psychological. In other words, change is an external event such as the covid-19 pandemic, the loss of a job, the death of a loved one, moving to a new house, or sending a child off to college. Transition, on the other hand, is the internal reorientation you go through to deal with the change at hand.
In his book, Bridges says all transitions are composed of three phases:
1) an ending,
2) a neutral zone, and
3) a new beginning.
Don't be fooled by the simplistic sounding phase names. This journey is not simple nor linear, it looks and feels more like a child's multi-colored scribble on a freshly painted wall.
Change can come in the form of good or bad, chosen or circumstantial events. Whether you have control of the changes in your life or not, you must still work your way through the three phases of transition in order to move forward. Otherwise you get stuck in the scribble of life.
The Ending
So, you may ask, 'What is the ending with regard to the pandemic?' Well, the answers depend on you as an individual. It could be the end of a job, end of social engagement, end of a hobby, end of familial or life celebration, the end of school, end of a friendship, end of financial security. It's probable that you are experiencing multiple ends right now. Before you can move on to the next phase, you must first identify and acknowledge what has ended for you.
The Neutral Zone
This is the scribble part. Things don't make sense, you feel disoriented, adrift, insecure. You have many questions and may wonder who you are, who you want to be, what you want to do. There could be exciting ideas, trial and errors, and downward spirals. You may dream of getting back to normal and leaving the uncertainty and confusion behind, until you realize what you really need is to find a new normal. Leaving the familiar is hard. It causes stress and overwhelm, and may leave you feeling empty, alone, or out of control.
You may not see a clear path forward right now and that's okay; it's part of the journey. Be open to new ideas, opportunities, and perspectives. Bridges calls this neutral phase "…the place between chapters." This is where you evolve.
Here's a simple exercise to help you gain some insight on where your new beginning may be. First, ask yourself what you want and wait for the answers to come. Write down everything that comes to mind no matter how silly it may seem. Spend some time here, thinking, reflecting.

Then, ask yourself what you really want and wait again. Write down what comes to mind. You may identify some of the same things from your first list or create a completely new list. There is no wrong answer.
Until the path forward is made clear, put short term plans and routines in place to ease the chaos. Be patient with yourself; the path will unfold in its own time.
New Beginnings
This is the exciting part; it's your new chapter!
#covid #covid19 #pandemic #transitions #change #williambridges #ending #neutralzone #newbeginnings #selfdevelopment #copingwithcovid #copingwithchange #choosethepath